Expert Siding Replacement Contractor
Siding is essential to the protection of your building. If it becomes damaged, your structure is at risk for rot, insect penetration and other problems. We are here to ensure that doesn't happen to you. Kenny Nukes Roofing and Construction offers homeowners and businesses high-quality siding services, including professional-grade siding replacement and repair. When you notice issues with your siding, contact us for a free on-site estimate.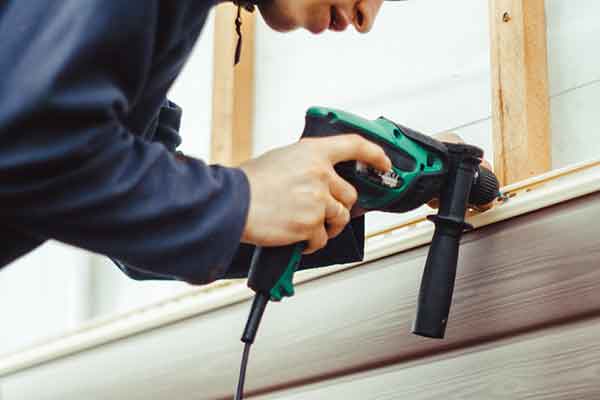 Types of Siding We Install
Vinyl Siding
As our most popular product, CertainTeed vinyl siding is a great choice when you need new siding installed. Vinyl is resistant to many of the problems that other siding materials have, and vinyl comes at a reasonable cost. Vinyl siding also comes in a wide variety of colors, so you can choose the right color for your existing home or business.
Fiber Cement Siding
When you are looking to invest in exceptionally long-lasting siding that requires little maintenance, fiber cement is an outstanding option. We install top-quality fiber cement siding for our customers, because we know this type of siding is guaranteed to last for decades. It resists rot, impact and even fire.
How to Know When You Need Siding Replacement
The two main purposes of siding are to protect the underlying structure and to increase the building's aesthetic appeal. Both are important. If your siding has extensive damage and looks unsightly, investing in new siding may be a wise decision. Widespread cracks, bubbling or loose siding are all indications that you may need to arrange for siding replacement.
Schedule Your Free On-Site Estimate Today!
Kenny Nukes Roofing and Construction has the expertise to help you decide on siding repair versus replacement. We will deliver the outstanding workmanship you deserve. To schedule your free siding inspection and restoration estimate, please call us today at (774) 259-6429 or submit the online contact form.