Gutter Installation, Repair & Replacement Services
Protecting your building from water damage is crucial, and gutters help greatly in achieving that goal. We help both residential and commercial customers prevent water damage to their buildings with high-quality gutter systems that carry rainwater away from the structure.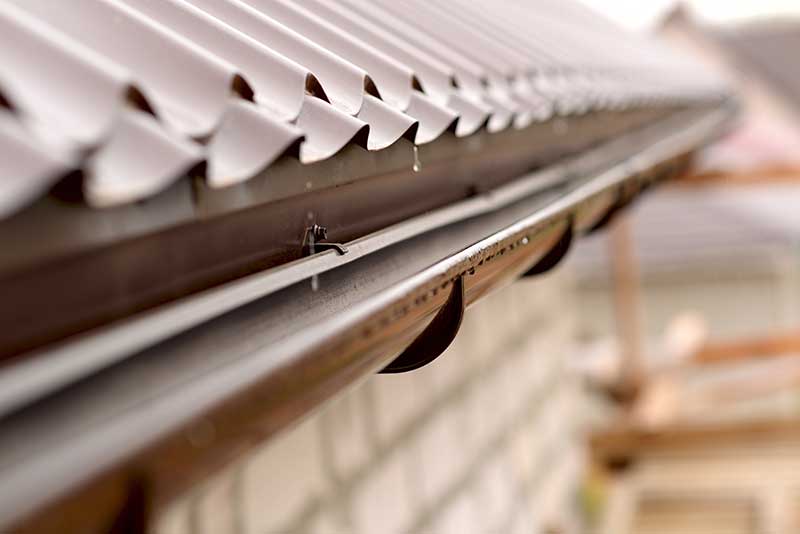 Kenny Nukes Roofing and Construction can provide you with expert gutter repairs or with a new gutter installation. Whether you have existing gutters that are damaged and in need of replacement, or you need gutters installed for the first time, we can provide you with the professional service you are seeking.
About Our Seamless Gutter Systems
Kenny Nukes Roofing and Construction specializes in the installation of custom seamless gutter systems. The gutter sections are custom-cut to fit each perimeter section of your roof. The only seams are at the corners. This design drastically reduces the risk of leaks, which are common with sectional gutter systems that have many seams where water could leak and escape. With fewer seams, a seamless gutter system reliably prevents water damage to your home or business.
Do You Need a New Gutter Installation?
Even the most durable gutter systems will need replacement over time. If you notice that your gutters have significant damage or no longer work properly, we can assist you in determining the best solution. Common damage to gutter systems includes:
Rusted gutters & downspouts
Holes or cracks in gutters & downspouts
Any leaks in the gutter system
Schedule Your Free On-Site Estimate Today!
If you need a new gutter installation or professional gutter repair services, count on Kenny Nukes Roofing and Construction to provide you with excellent service and workmanship. To schedule your free estimate, please call us today at (774) 259-6429 or submit the online form. We will be delighted to help you get the gutters you need.