Asphalt Shingle Roof Repair & Replacement Contractor
Kenny Nukes Roofing and Construction provides roof repair services that help you avoid the cost of a full roof replacement. If it can be fixed, we will do it! And if it happens that your roof ends up needing replacement, our dedicated crew will make sure you receive a top-quality installation that can last you for decades to come.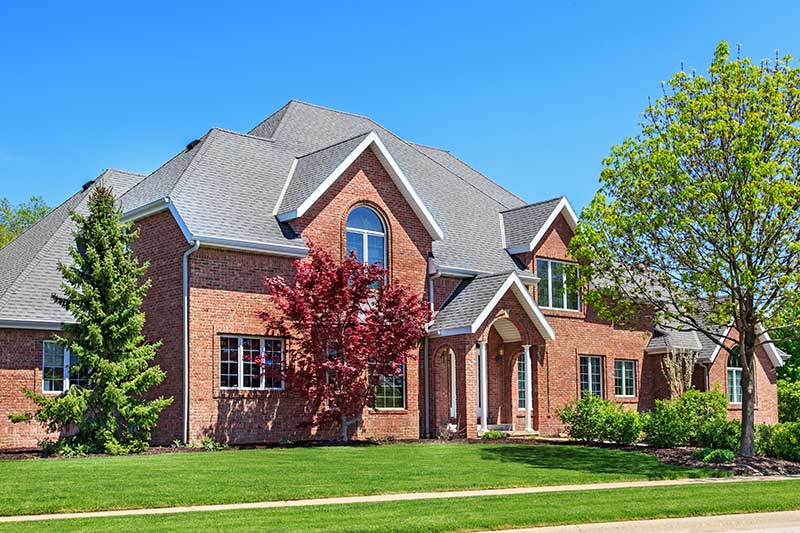 Our company specializes in the repair, replacement and maintenance of asphalt/composition shingle roofs. Our most popular brand is CertainTeed, known for its high-quality shingles and its great manufacturer warranty program.
Expert Roof Repair Services Extend Your Roof's Lifespan
We want to repair your roof and save you money. If you notice any of the problems listed here, please contact us for a free roof inspection and repair estimate. Common damage we can fix includes:
Missing, warped or broken shingles
Rotting/damaged soffits & fascia boards
Hole in roof and/or leak in roof
Damaged or loose flashing
Repair often is possible with these issues, staving off the need for a full roof replacement. Contact us today to schedule your free roof inspection.
Our Roof Installs Include Workmanship & Manufacturer Warranties
If it turns out that your roof needs replacement because of extensive damage, we will provide you with the high-quality new roof you need. We specialize in installing CertainTeed shingles and can help you explore the many options available. Choose from a whole catalog of different colors and styles to find the perfect product for your home or business.
Schedule Your Free On-Site Estimate Today!
Kenny Nukes Roofing and Construction will provide you with experienced roof repair or replacement services you can trust. To schedule your free roof inspection and estimate, please call us today at (774) 259-6429 or submit the online contact form.